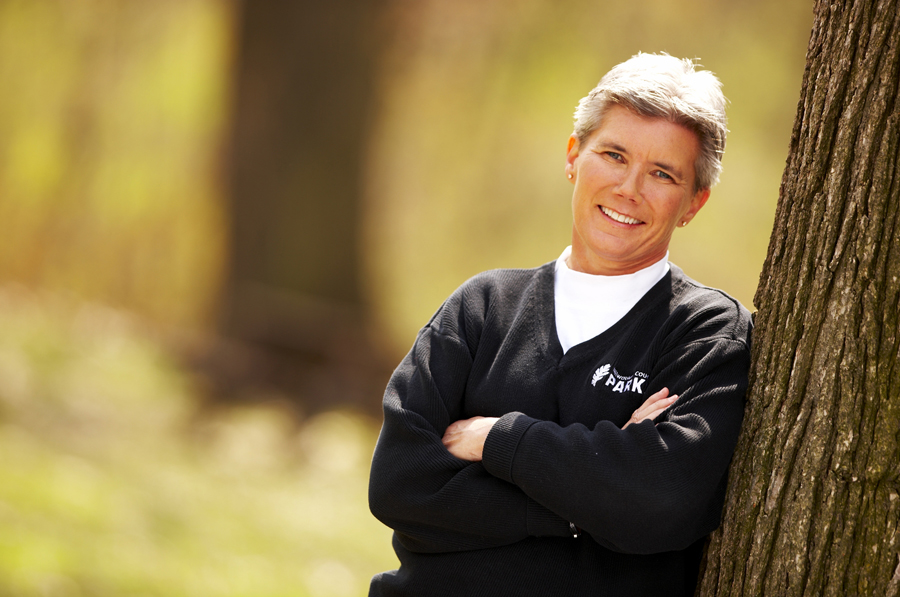 On behalf of the Virginia Recreation and Park Society Board of Directors, and the Executive Director Hiring Team, I am pleased to announce the hiring of our new Executive Director, Sue Black. Sue comes to Virginia with an extensive background in parks and recreation management in Arizona, Minnesota, and Wisconsin. She is a member of the American Academy of Parks and Recreation Professionals and serves on the board of the World Urban Parks Governance and Alliance.
Sue is an executive level professional with extensive leadership in public and private environments. Calling her a "passionate public servant," Arizona Governor Doug Ducey appointed Sue Black as the Executive Director of Arizona State Parks and Trails. He described Director Black as a "visionary in her field for her entrepreneurial, creative and collaborative spirit."
Sue has broken many glass ceilings and has a unique perspective given her lifelong goal for inclusion and diversity in agencies and programs. A passionate public servant, she brings more than an impressive resume, but rather a lifelong love for improving communities, public spaces and promoting diversity. Millions of people throughout the world have benefited from her knowledge, experiences and societal insight. Her administrations set a visionary, dynamic standard for parks and recreation management that has become the gold standard for providing a sustainable system. She has trained in a 3-year program to master Lean management principles. She is a tireless advocate  for positive change. Acclaimed as a visionary in her field, Sue has focused her career on transforming lives, communities, and places.
Sue is only the second Executive Director in the 69 year history of VRPS. She replaces James (Jim) C. Stutts who retired after 40 years of exemplary service. Ms. Black will lead the Society forward as the profession recovers from the COVID-19 pandemic and her initial focus will be on becoming acquainted with the Society's resource groups and service areas and working with the Board to examine the membership structure to attract a broader segment of parks and recreation professionals. She will begin her new position on April 16.
Career Highlights
GRANITE MOUNTAIN HOTSHOTS MEMORIAL STATE PARK DEVELOPMENT AND DEDICATION 2016

PHOENIX BUSINESS JOURNAL OUTSTANDING WOMEN IN BUSINESS AWARD WINNER 2017

LED ARIZONA STATE PARKS TO CAPRA ACCREDITATION (1ST  IN US)

NRPA GOLD MEDAL AWARD (ARIZONA 2017)

NRPA GOLD MEDAL AWARD (MILWAUKEE 2009)

NRPA FOUR-TIME GOLD MEDAL AWARD FINALIST (WI)

JUDGE ON THE NATIONAL GOLD MEDAL AWARD PANEL (2010-2014); HEAD JUDGE 2014

NRPA R.O.S.E. AWARD (RECOGNITION OF SIGNIFICANT EFFORT – 2009)

MENTORED MANY PROFESSIONALS THAT HAVE BEEN PROMOTED TO LEADERSHIP POSITIONS ACROSS THE COUNTRY
Join us in congratulating Sue and welcoming her to Virginia and to the Virginia Recreation and Park Society!